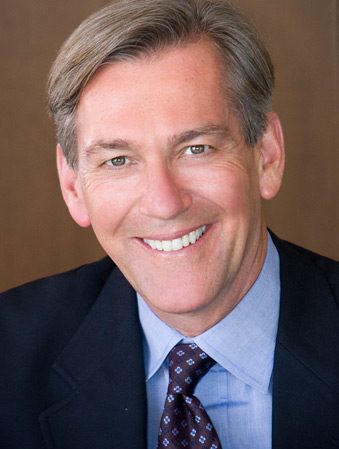 Mark has an extensive business and legal background. He has been practicing law and operating a business consulting business for over 40 years. In the 1980s Mark was the "CEO" and owner of the largest title insurance company in Kansas City with over 120 employees and a dozen offices.

In the 1990's Mark was the COO and General Counsel for RE/MAX Mid-States and Dixie Regions, the regional franchisor for RE/MAX International, responsible for 300 offices and over 3,000 real estate agents.

Mark is the CEO of Meyerdirk Consulting Group, Inc. a business consulting company specializing in business start-ups, CEO consulting, professional speaker business services, franchising services, capital formation strategies and private securities development, and complex public and private real estate transactions.

Mark is an owner in numerous small businesses and has served on the boards of a number of private companies. Mark has partnered in the past with Bob Proctor, John Assaraf, Loral Langemeier, Mary Morrissey and other professional speakers in a variety of business endeavors. People who have worked with Mark appreciate and respect him because he cares and because he makes visionary ideas come to life.

Mark has tried lawsuits and mediated dozens of disputes, has been a manager and partner in hundreds of deals and written thousands of legal contracts. During Mark's legal practice he has created dozens of franchise and licensing businesses, he has created capital formation strategies for numerous businesses in a diverse array of industries including: financial markets, franchise service businesses, real estate investments and manufacturing businesses. In his consulting business he has worked with real estate companies and developers, financial service companies, hedge funds, private equity companies, educational seminar and training companies and scores of small businesses providing diverse products and services.

Mark has traveled the world, to most of Western and Eastern Europe, to South Africa, Peru, Ecuador, Costa Rica, Guyana, Mexico, Cuba most of the Caribbean, every state but Alaska in the US, and to Hong Kong, Japan, Korea, Thailand, India, New Zealand and Australia.

Mark has personally worked with royalty, and executives at the highest level in the World Bank, with U.S. Congressmen, countless bank presidents, business owners and senior partners in some of the world's largest law firms and public accounting firms.

He likes to say that his greatest assets are his wife of 43 years, his four children, their spouses, his six grandchildren and his ownership of one of the largest relationship accounts of personal friends and trusted business associates on the planet.